Påfyllnadsslang för Bränsletank, 1.5in (38mm)
Flexibel bränslepåfyllningsslang från Radium. 3 fot (90cm) lång, 1,5″ innerdiameter, klämmor ingår.
Passar alla Radiums produkter för tankning
Beskrivning
This wire reinforced hose is designed specifically for fuel filling. Internal hose diameters are available in 1.5″ and 2.25″ making it ideal for many applications including the options here. The hose is used to connect to a body-mounted filler.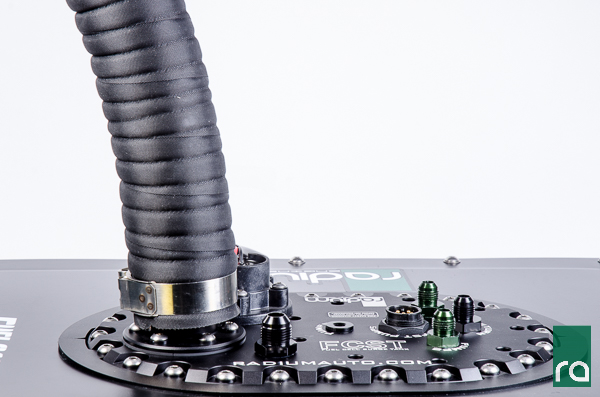 Unlike silicone fuel fill hose, this is convoluted permitting tight bends, as depicted below.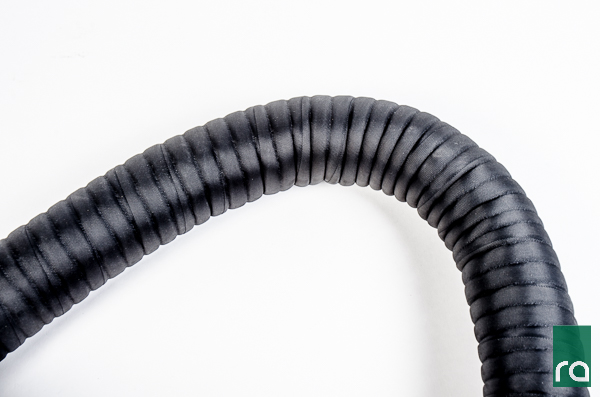 For universal applications, the filler hose is 36″ long that can be cut to length. 304 Stainless Steel T-Bolt clamps are included that features a protective smooth inside and permits a 360 degree seal.
20-0597 HOSE SPECIFICATIONS
Inside Diameter: 1.5″ (38mm) ID
Wall Thickness: 0.176″ (4.47mm)
Length: 3 feet (914mm)
Working Pressure: 20-psi maximum
Burst Pressure: 90-psi mimimum
Bend Radius: 5″ minimum
Tube Construction: Nitrile
Reinforcement: Synthetic Fabric
Flex: Two Embedded Helical Wires
Cover: Neoprene Coated Fabric
Temperature Range: -40F to 212F
Standards: SAE 30R5
Made in USA